From the Principal's Desk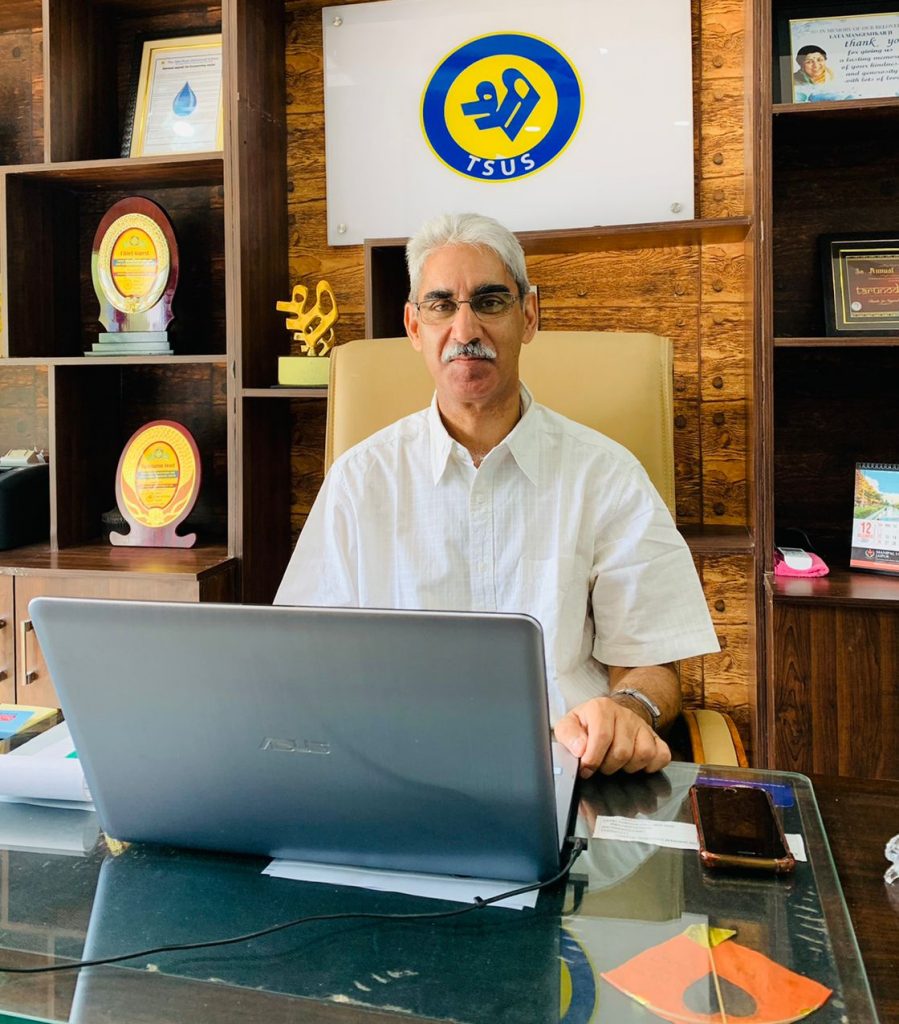 Dear Visitor
Namaskar
"Education is a shared commitment between dedicated teachers, motivated students and enthusiastic parents with high expectations"
1. I feel honored to introduce myself as the new principal of TSUSJ and to join this excellent school community. I am excited to lead a school with such rich traditions and assure you of my dedication towards caring for the students and providing a conducive learning environment.
2. With my goal of advancing the culture of excellence here at TSUS, I dedicate myself to continually explore new vistas to fulfill the expectations of the stakeholders responsible for bringing laurels to the school.
3. At the core of School's educational philosophy, modern education and cultural heritage are considered complimentary which help the students to become socially relevant and responsible global citizens. At TSUS, we recognize that family and community support are integral to achieve this and hence the unconditional and consistent support of the parents will enthuse us to do more and more. I pay my gratitude to you for your faith in us so far.
4. Alongside pursuing the academic excellence we motivate and empower the students to be lifelong learners, critical thinkers, and productive members of an ever-changing global society. Hence, importance is accorded to behavioral discipline, moral integrity and cognitive domain. Therefore, the teachers at TSUS Jammu continuously strive to be innovative and engage the students through a variety of pedagogies intended at acquiring the discreetly defined 21st Century skills.
5. I will sincerely appreciate and acknowledge constructive criticism, suggestions and positive inputs aiming for the betterment of the institution to be forthcoming from all the stakeholders. Considering the students to be the ambassadors of our institution, let us get ignited to work with intention and not because of compulsion.
Best wishes and warm regards.
Jai Hind !
Col VK Sharma (Retd)
Principal