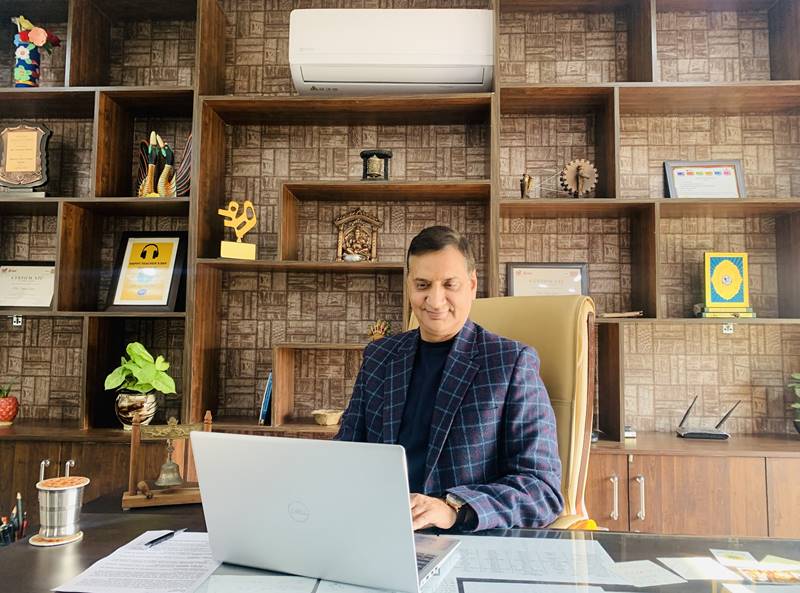 In the many years that I have been involved in imparting the knowledge I gained, I have believed that every child comes with a promise of greatness. Tapping that innate talent and potential in the child rests in the teacher's hands. Identifying each child's uniqueness and guiding them towards reaching their personal goal would in turn ensure that they scale great heights.
I welcome you to The Shri Ram Universal School, Jammu and urge you to be part of your children's journey during their learning years, while they experience, explore and experiment through activities that enhance and enrich their own learning, and yours!
With a team of teachers that is passionate and committed to the school's vision and mission, our endeavor is to ignite in each child the curiosity that encourages them to explore and nurture their creativity that leads them towards innovations. TSUS is committed to providing your children with opportunities to hone their skills and get ready to face the future with courage, confidence and compassion.
Let us therefore work together in the true spirit of the SHRI Way to ensure that our children step into the world as young, responsible and spirited citizens, who will use their skills and intelligence to make this world a better place.
With my blessings and best wishes,
Chairman
TSUS Jammu